Packages are 10 oz unless otherwise stated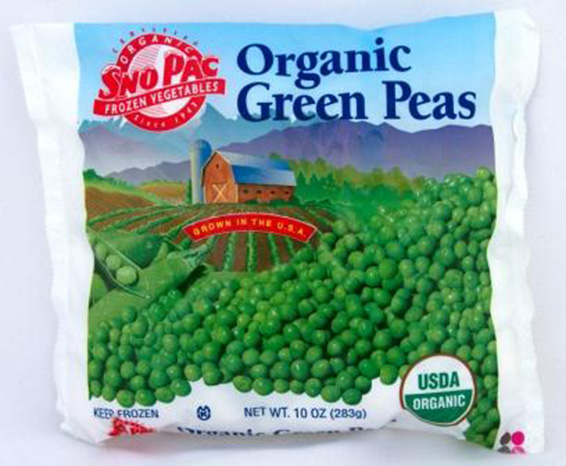 Organic Green Peas...
Our specialty... no one grows peas like Sno Pac. Harvested at just the right time to give you the tender garden fresh flavor you desire.


Available in 10 oz or 80 oz resealable package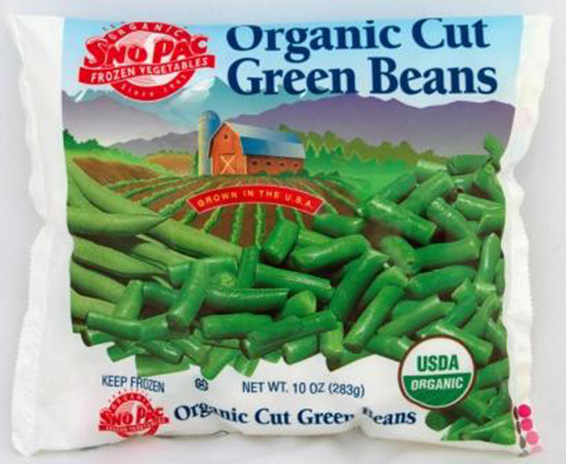 Organic Cut Green Beans...
These beans offer dark green color and real bean flavor associated with midwest grown green beans.


Available in 10 oz or 80 oz resealable package


Organic Whole Green Beans...
Uncut, frozen and packaged at the peak of freshness with the tasty Midwest home-grown bean flavor.

Available in 12 oz package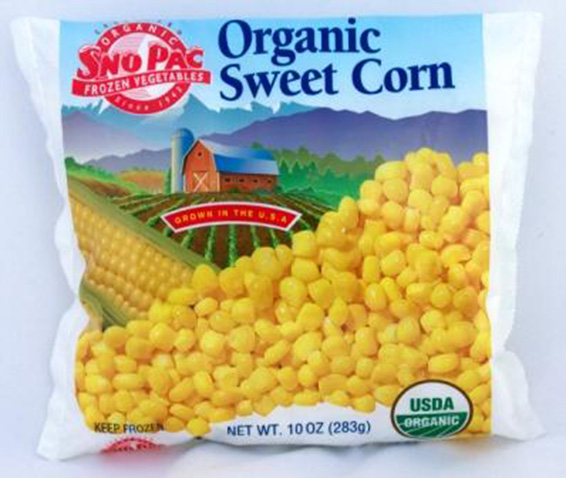 Organic Sweet Corn...
Super sweet corn, cut and processed at its peak of freshness.



Available in 10 oz or 80 oz resealable package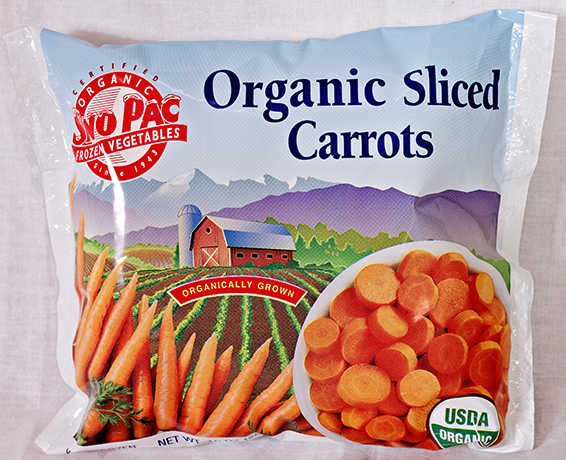 Organic Sliced Carrots...
Delicious coin cut carrots are great for a quick side dish and they are easy to add to your soup or hot dish.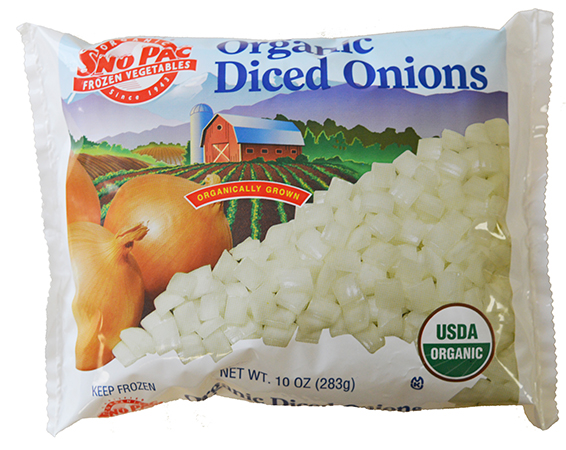 Organic Diced Onions...
No need to cry over the onion chopping,
let Sno Pac do it for you! Our diced onions are handy to have in the freezer so you can add a little or a lot to your meal.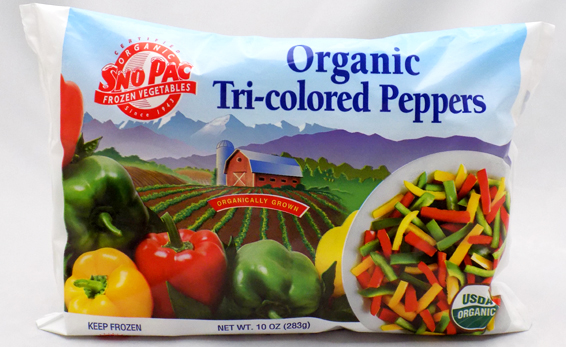 Organic Tri-Colored Peppers...
A colorful blend of organic red, yellow and green bell peppers. Add to your favorite pastas, salads or original recipes.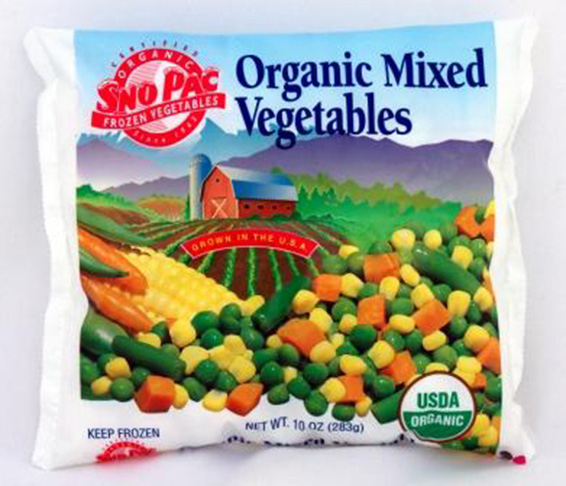 Organic Mixed Vegetables...
A colorful blend of peas, corn, green beans and carrots make a tasty vegetable dish that makes a meal.


Available in 10 oz or 80 oz resealable package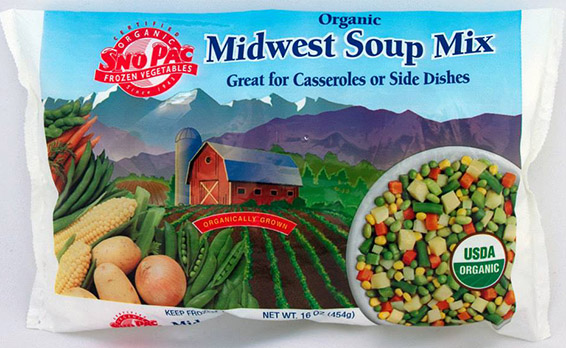 Organic Midwest Soup Mix...
The quickest way to make soup!  We blend our organic potatoes with our organic peas, carrots, corn, green beans, celery, onions and soybeans. All you need to do is add your broth and meat. 
Available in 16 oz package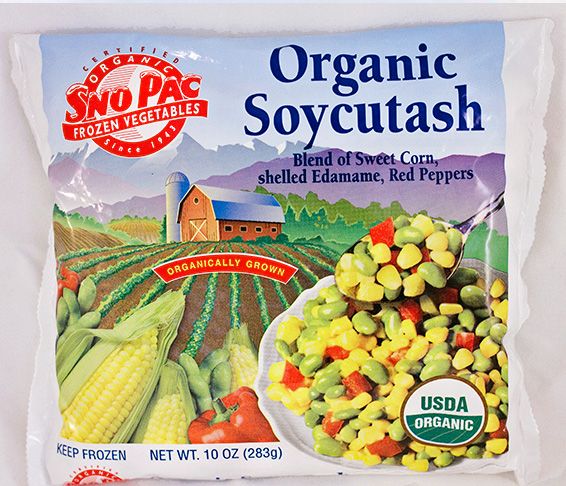 Organic Soycutash...
Sno Pac's spin on succotash - we blend corn, red peppers, and shelled edamame into this tasty treat. Enjoy as a side dish or include into your hot dish or salsa!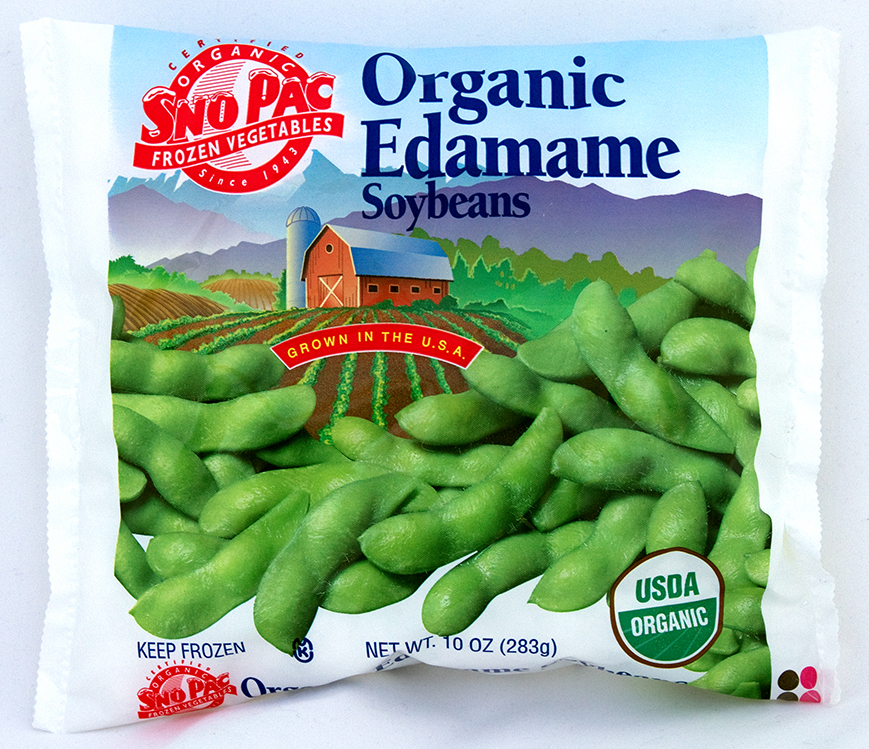 Organic Shelled Edamane (Mukimame)...
Organic edible soybeans (shelled edamame) harvested when soybeans are immature and sweet.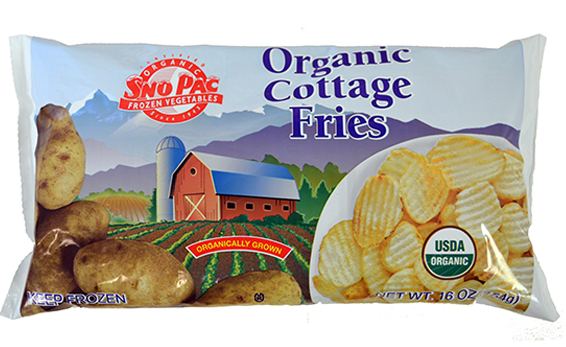 Organic Cottage Fries...
Crispy, golden potato slices with a crinkle cut texture. They're the perfect base for scalloped and au gratin potatoes. They can also be baked, pan-fried or deep-fried and served as a side dish.
Available in 16 oz package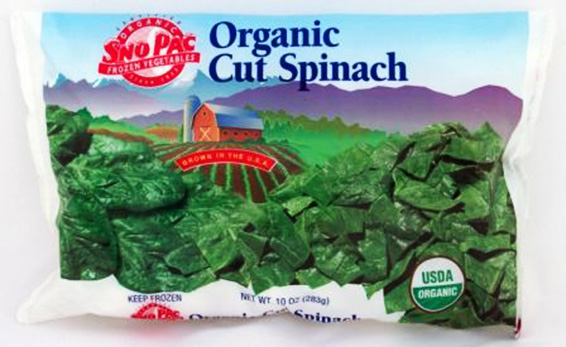 Organic Cut Leaf Spinach...
Carefully selected, this high quality delicious spinach tastes like garden fresh, year round.


Organic Southern Style
Hashbrowns...
Tasty diced potatoes, prepared for your convenience, ready to pan-fry for breakfast, dinner or supper.

Available in 16 oz package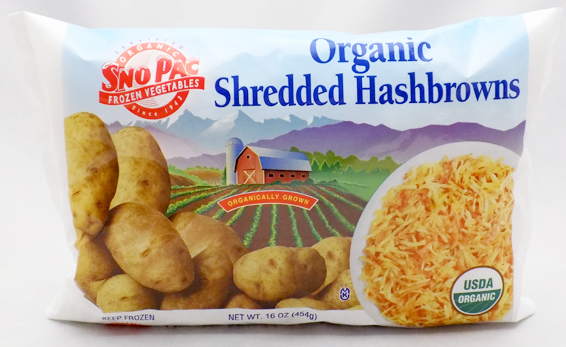 Organic Shredded Hashbrowns...
Organic potatoes shredded and frozen to preserve the genuine potato flavor. The perfect breakfast side dish or cheesy hash brown/casserole base.

Available in 16 oz package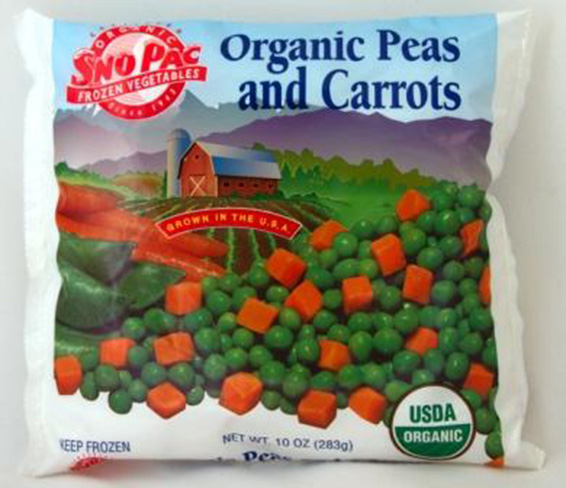 Organic Peas and Carrots...
Peas and carrots - a colorful blend that tastes great.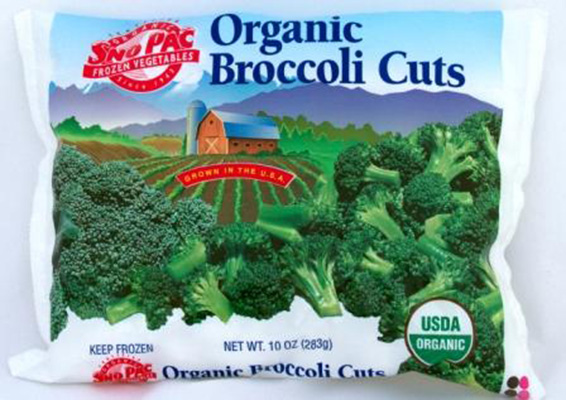 Organic Broccoli Cuts...
Tender young broccoli, cut and frozen for your convenience. Enjoy this delicious vegetable with your meals.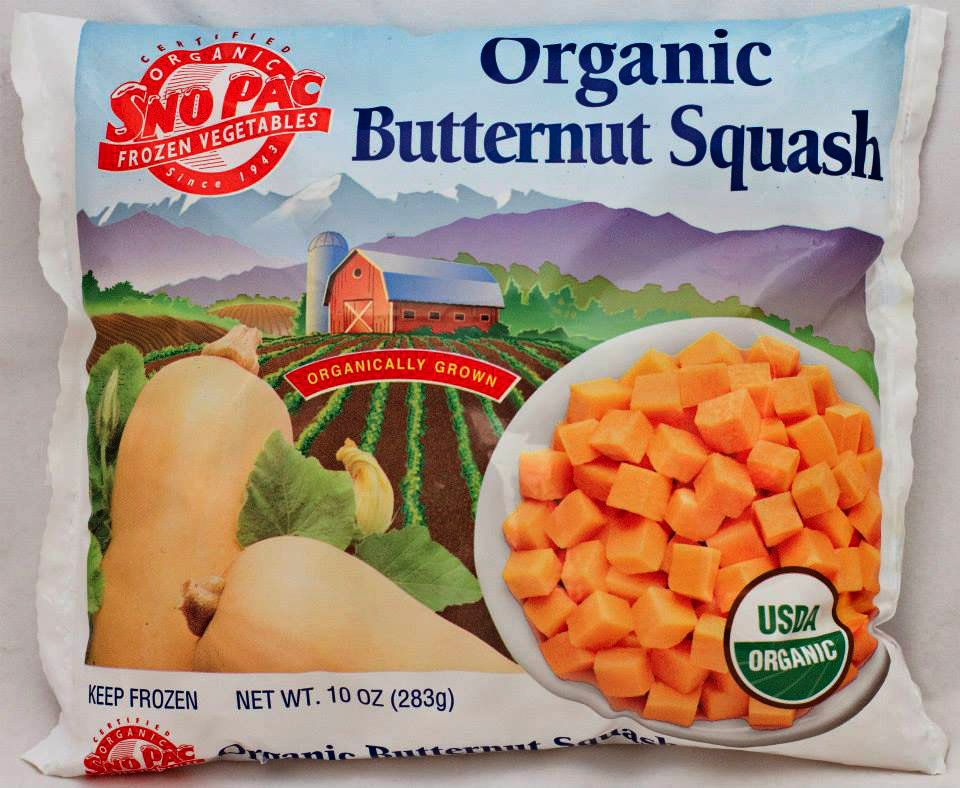 Organic Butternut Squash...
Enjoy this fall favorite all year round. Our squash is already diced and ready for the oven or to add to your favorite dish.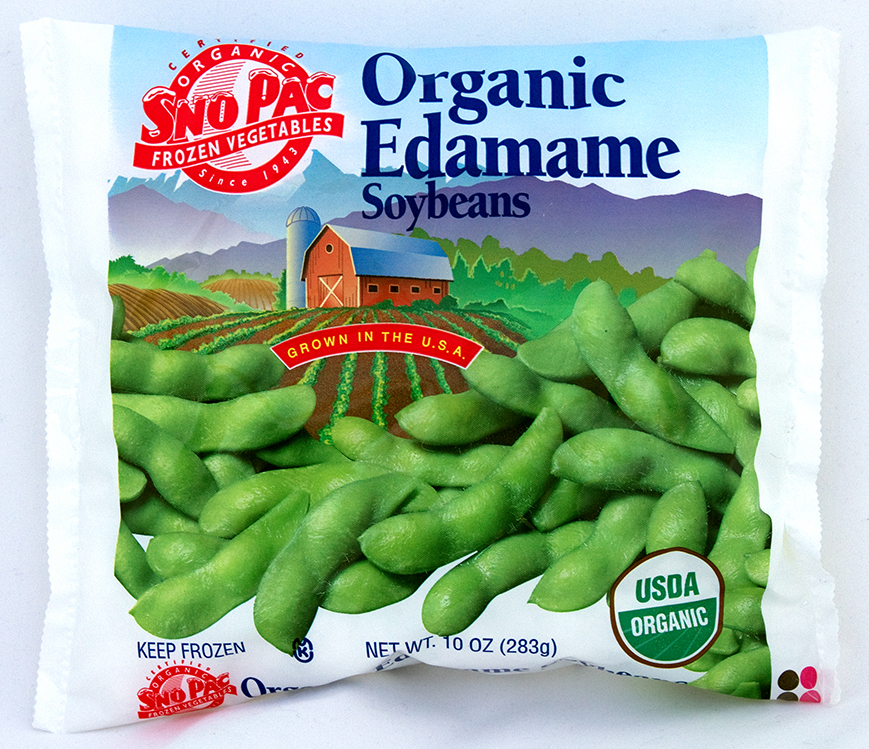 Organic Edamame Soybeans...
Edible soybeans in the pod; delicious, good for you, and fun to eat. Grown in Minnesota.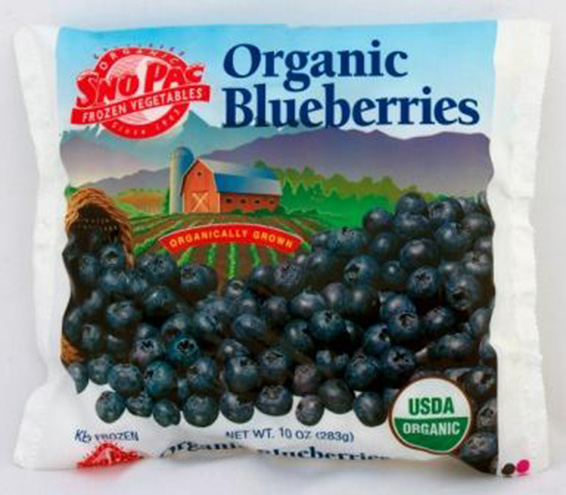 Organic Blueberries...
The delicious fruit that everyone enjoys...alone, in your baking, or over ice cream.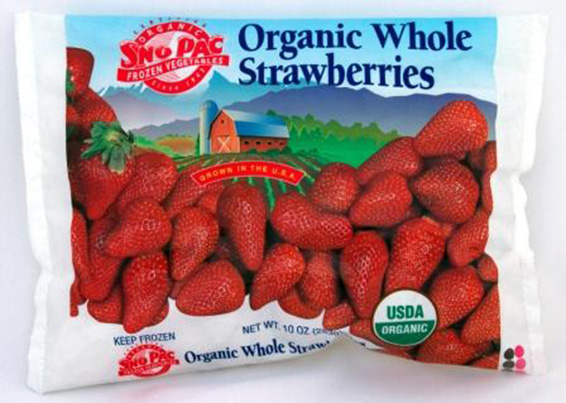 Organic Whole Strawberries...
Whole strawberries ready to use in your baking and desserts, or just enjoy these delicious berries as a treat.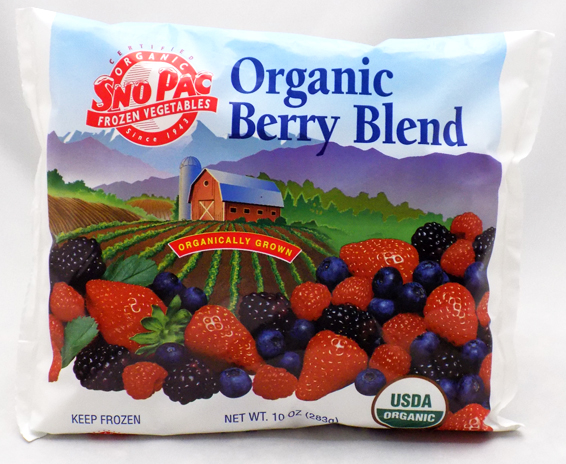 Organic Berry Blend...
A beautiful blend of organic red raspberries, organic blueberries, organic blackberries and organic strawberries.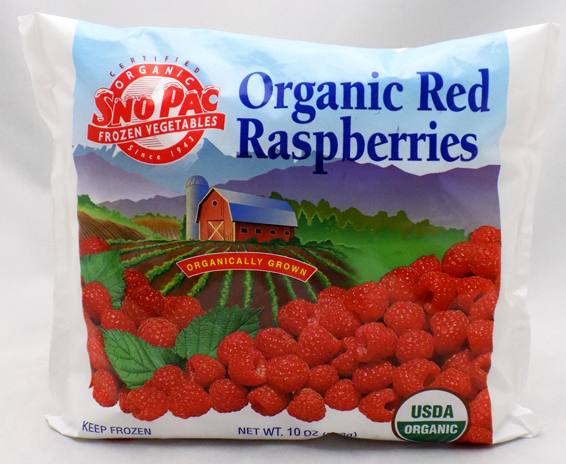 Organic Red Raspberries...
Rich and vibrant in both flavor and color. Blend with your favorite yogurt for a tasty and healthy dessert alternative.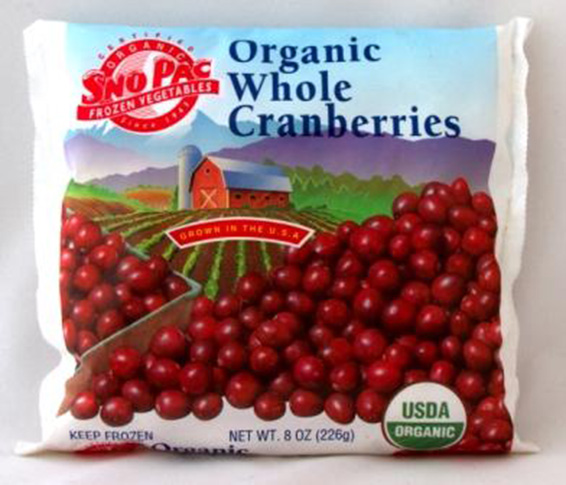 Organic Whole Cranberries...
Our organically grown and regionally sourced whole cranberries make the perfect base for your homemade cranberry sauce and other holiday favorites. Enjoy them in good health!

Available in 8 oz package

Conventional Whole Cranberries...
A non-organic substitute for our organic whole cranberries. Use in all your favorite recipes

Available in 8 oz package